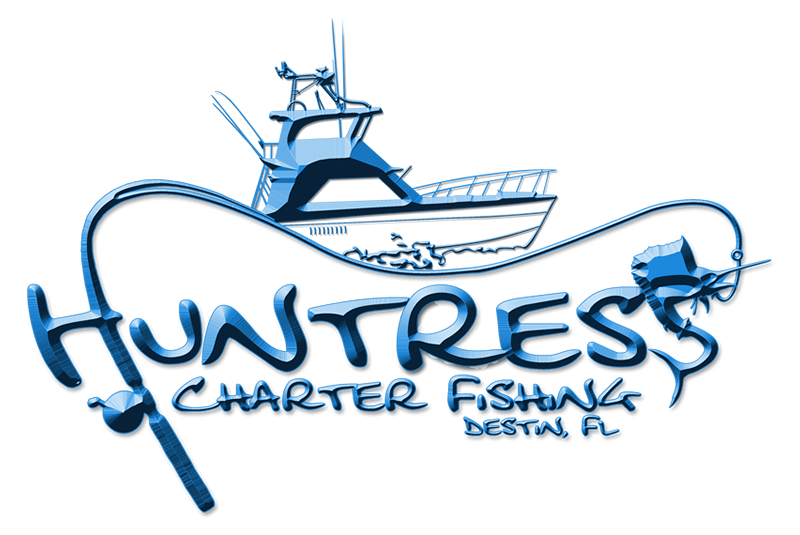 The charter Boat Huntress is located in the Destin Harbor.
Trip rates are year round on the Huntress.
Hours range from 4 hours to 18 hours.
Huntress rates are based on a 1 to 6 passenger trip (6 MAX!).
We also offer Corporate Trips. If your party is more than 6, PLEASE contact Destin Fishing Charters at 850.685.1396.
NOTE: ALL CHARTERS BOOKED IN ADVANCE ARE SUBJECT TO PRICE CHANGE DUE TO FLUCTUATION OF FUEL PRICES, PRICE OF CHARTER WILL BE WEB SITE PRICE ON DAY OF CHARTER.
| Trips | Rates |
| --- | --- |
| 4 Hours | $880 |
| 6 Hours | $1,320 |
| 8 Hours | $1,760 |
| 10 Hours | $2,200 |
| 12 Hours | $2,640 |
| 18 Hours | $3,960 |
14 Day Cancellation Policy
Captain Mike and 1st Mate Kyle Guthrie
Captain Mike Graef has been fishing in the Gulf since 1989 when he got his start as the 1st Mate on the Silver Lining, First Light & Phoenix. After receiving his Captains license in 1992 he ran Crew boats in the oil fields of Louisiana during the off season. Captain Mike has been running the Huntress full time since 2004. We will make your trip one to remember & want your family to come back year after year! Mike was awarded Captain of the year in the 2011 & 2015 Destin Fishing Rodeo.
1st Mate
What's Included
The price of the charter includes all dead bait, fishing license, tackle and ice. Groovy works very hard to help you catch fish and when you return to the dock will cut, clean, ice and bag them for you. A standard tip for the mate is 15-20% of your total charter. The crew works very hard so if you are pleased and wish to give more it is truly appreciated!
What To Bring
You are responsible for providing your own food and drink (no glass bottles please) along with anything else you may want including hats, sunscreen, cameras, etc. You may want to bring a jacket or rain slicker depending on the weather. Please note: it is not permissible to bring a GPS or any other hand held device on your fishing trip.
Children are Welcome!
The Huntress is family friendly and kids are always welcome! The crew enjoys fishing with families and children and work hard to help create awesome memories for the entire family!
What if it rains on the day of my charter?
Captain Mike always says "the fish hide under the boat to stay dry" so it will more than likely not affect the fishing! Often times rain showers can be a wonderful thing in the heat of the day. If there is rain in the forecast you may want to bring rain gear along to be on the safe side.
Do I need to make reservations?
I highly recommended to book your charter as soon as you know your date in order to avoid getting left at the dock! The Huntress books weeks and even months in advance.
Cancellation Policy
There is no cancellation penalty if you cancel outside of 14 days prior to your reservation. If you cancel within 14 days of your fishing charter you will be charged the full rate unless we are able to rebook the charter. We will do our best to rebook the trip in order to avoid any charges to you.

Making your fishing trip the best is our mission. Please call us if you have any question.
Captain Mike
BOOK YOUR TRIP
CALL 850.685.5593 or 850.598.6515