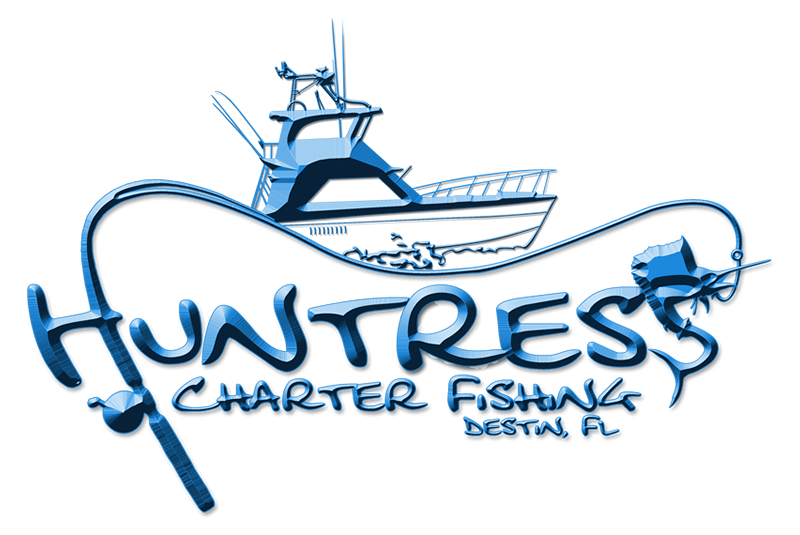 Only the Best For Our Customers Will Do!
The Huntress fishes year round in the Gulf of Mexico.
4 hour fishing charters are a great introduction to deep sea fishing. Whether you have 1 person or 6 people Captain Mike will always give you options before you leave the dock.
Typically on a 4 hour fishing trip, you can either troll with live bait for King Mackerel, Spanish Mackerel and Bonita or bottom fish for  Vermilion and White Snapper. Please refer to our fish page for what's in season and our fishing report on our welcome page for what's biting.
Our 6 hour fishing charter allows you extra time to do what we call a combo trip. It's the best of both worlds bottom fishing then trolling for Kings, Sailfish, Mahi Mahi, and Bonita. In the spring there is sight fishing for Cobia (Spring) or Summer time sight fishing for Tarpon. Bottom fishing may also include Red Snapper (Seasonal), Amberines, Black Snapper, White Snapper and Vermilion Snapper.
Once we get back to the dock your catch will be hung on the board for a picture. Kyle will then fillet them, bag them by keeping all fish species separate. He will ice them down in your cooler.
Remember the longer the charter, the more fish you will catch!
Call 850.685.5593 or 850.598.6515 for booking availability.
"Outstanding fishing !!!"
Reviewed August 1, 2015
Been on about 10 private charter boats. Hands down best experience. Went with my 9 year old son for his first time. They totally help kids out. Wonderful experience. Will definitely be back!!!! Must have caught 60 or so fish on a 6 hour trip (takes about 1 hr to get to where you are going to fish). Literally fish were biting as soon as we put the line out. Great time!!!!!
Trip Advisor Review
BOOK YOUR TRIP
CALL 850.685.5593 or 850.598.6515